FEATURED ARTISTS
OUR COMMUNITY
GETTING HERE
IN THE NEWS
RESOURCES
Follow us on FaceBook

Family sing-a-long at Yarmouth Coal Shed Festival Friday, August 19
Kevin Kopp is a musician and educator, with a passion for teaching others about water, essential to life, and about its cycle, use, and management. Water pollution issues and the importance of water are among the themes that he deals with through his songs for children and adults.

Kopp, New Jersey's state coordinator for Project WET (a water education program), has a special connection to the Yarmouth area. He and his wife visited on their honeymoon in 1988. Returning every other year, they eventually purchased a summer home in North Kemptville.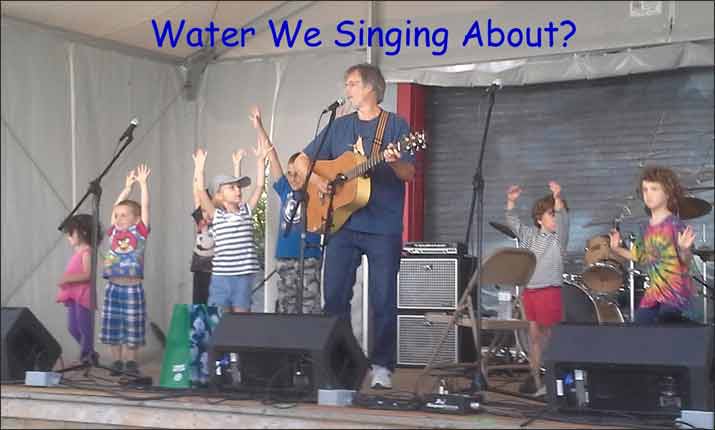 His family show is both engaging and highly entertaining. His songs have a message but remain lighthearted and fun, especially for the younger set. Everyone is encouraged to sing along. His energy and passion are infectious and the kids in the audience have a great time as they become part of the show.

Kevin Kopp's Family Show kicks off the Coal Shed's second weekend on Friday, August 20, at 12 noon. Don't miss out on this delightful event that promises fun for the whole family.