FEATURED ARTISTS
OUR COMMUNITY
GETTING HERE
IN THE NEWS
RESOURCES
Follow us on FaceBook

The 12th Annual Coal Shed Music Festival: coming in the summer of 2018
Be sure to come out and support the upcoming spring fundraiser for the Coal Shed Music Festival. Mark your calendars for March 24!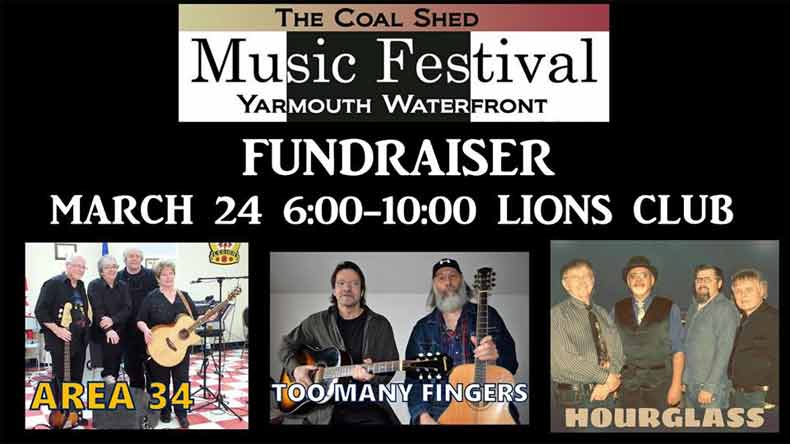 The Coal Shed Music Festival is a signature summer musical event in Yarmouth, Nova Scotia. The summer of 2017 marked the 11th season for the annual event. With over 150 performers on two stages over three weekends in August, the festival has been growing from year to year. It is also a fundraising event for the local food bank and school breakfast programs. Thanks to the generosity of all the participants, sponsors, and general public, the Festival continues to be a resounding success and an asset to the community.

The Festival also provides a showcase for both local musicians and those with a Nova Scotia connection, representing a wide variety of musical genres. The Festival also provides a venue for young talent, with its youth performance program, as well as a place for songwriters to show their creativity.

Thanks everyone for your huge support in the summer of 2017 for the 11th Annual Coal Shed Music Festival. Stay tuned for the 12th annual event coming in the summer of 2018. Check back in the spring for the upcoming dates so you can mark your calendars well in advance.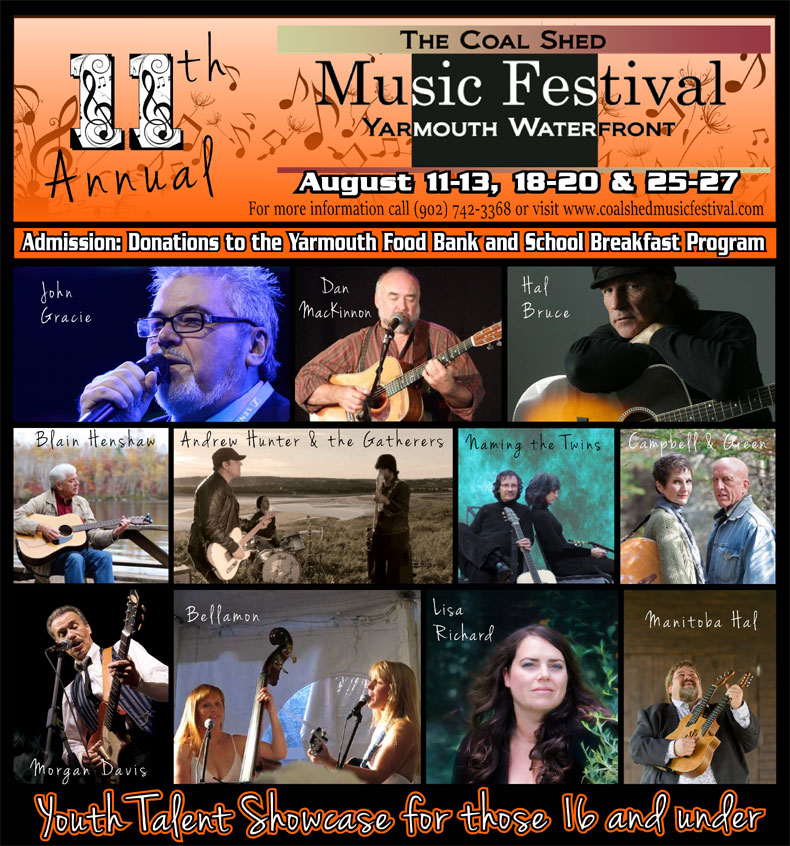 Contact us with any questions or comments.